Amazing Ashton Awards 2022 raise £1,500 for the Autistic community
The Amazing Ashton Awards recent celebration consisted of the shortlisted stores and individuals who continue to make outstanding contributions to the local Ashton-Under-Lyne community.
Held at the Village Hotel in Ashton-Under-Lyne, the spectacular evening helped raise £1,500 for local Non-for-profit organisation, The A World. The A World continues to support the autistic community and has a shop located in Ladysmith Shopping Centre in Ashton.
The Ashton Awards celebrate the best the local community has to offer with categories including the Charity Fundraiser of the Year, Employee of the Year, Retailer of the Year, Independent Retailer of the Year and Best Customer Service.
Employee of the Year 2022 winner, Mark Waine, continues to 'make eating out inclusive and goes above and beyond with a special picture menu where he works at the new Sorriso (formally San Rocco)'.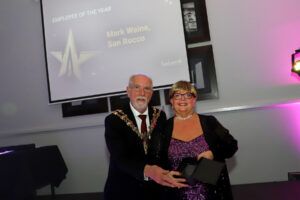 Independent Funeral Director Perry Jones claimed the Independent Retailer of the Year 2022 award for 'always exceeding the call of duty and recently driving across to Ukraine to take aid as well as doing a lot for charity back in the UK'.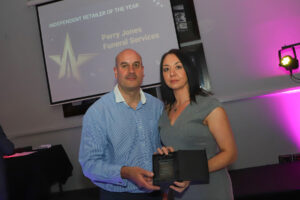 Massimo Malcrino was acknowledged as the Charity Fundraiser of the Year 2022 winner for his 'alter ego 'The Italian Wolverine' and all the work and stunt he does all year round to raise money for charity'.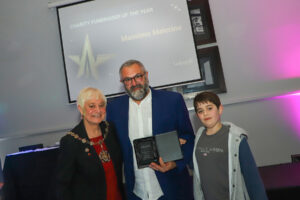 The Retailer of the Year 2022 award went to Seraphine Centre who continue to be 'an excellent centre that provides a holistic approach of Mind, Body and Soul to work on your Psychical, Emotional and Mental body'.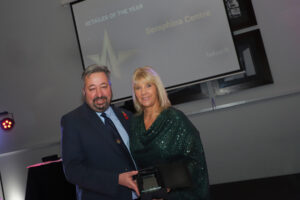 The final award of the evening was claimed by Heron Foods for Best Customer Service as the staff continue to 'go the extra mile and especially looks out for the older generation of shoppers'.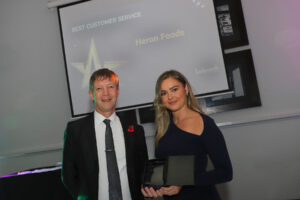 Judges of the Amazing Ashton Awards featured Centre Manager of Ladysmith Shopping Centre, Lee Ellis, who said "What a fantastic evening! We absolutely love shining a spotlight to showcase the amazing people and stores of Ashton". He continued "With a physical shop in Ladysmith Shopping Centre, The A World continues to raise funds for meaningful activities that make a positive difference, promote acceptance and inclusion within the community. We hope this fundraised money can help them further achieve this great mission."
The Amazing Ashton awards are organised and sponsored in collaboration with Ashdown Phillips & Partners, Minuteman Press, Toolbox Marketing, Tameside Radio, Tameside Metropolitan Borough and Ladysmith Shopping Centre. 
The evening was hosted by Kevin Taylor and featured entertainment from local saxophonist Alastair Grant and magician Robert Beardsley from Merlin's Magic. Other judges included Marie Gribben, Kevin Taylor and Nigel Skinner.