New Centre Manager appointed at Ladysmith Shopping Centre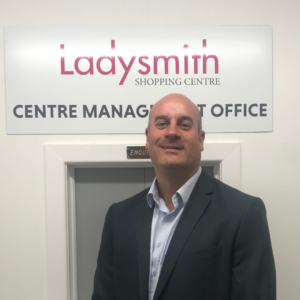 Lee Ellis has been appointed as the new Centre Manager of Ladysmith Shopping Centre in Ashton-under-Lyne, after previously serving as Acting Centre Manager from January 2022.
With many years of shopping centre experience, Lee is extremely excited to look at stability for the centre with a strong focus on moving it forward. Lee's role will be vital in continuing the great work in positioning the venue as a community destination that has a strong mix of national and local retail operators.
Ladysmith has a year packed full of exciting community-focused initiatives and events planned, including the annual Amazing Ashton Awards event which will be launched in due course.  
The new Ladysmith Centre Manager, Lee Ellis, explained "I'm excited to become the new Centre Manager for Ladysmith Shopping centre at such an exciting time". He continued "With a scheme of over 40 shops and a focus on various local independents,  I look forward to collaborating with our tenants and working with the community to take Ladysmith into the next exciting chapter."